Tapered Insulation Systems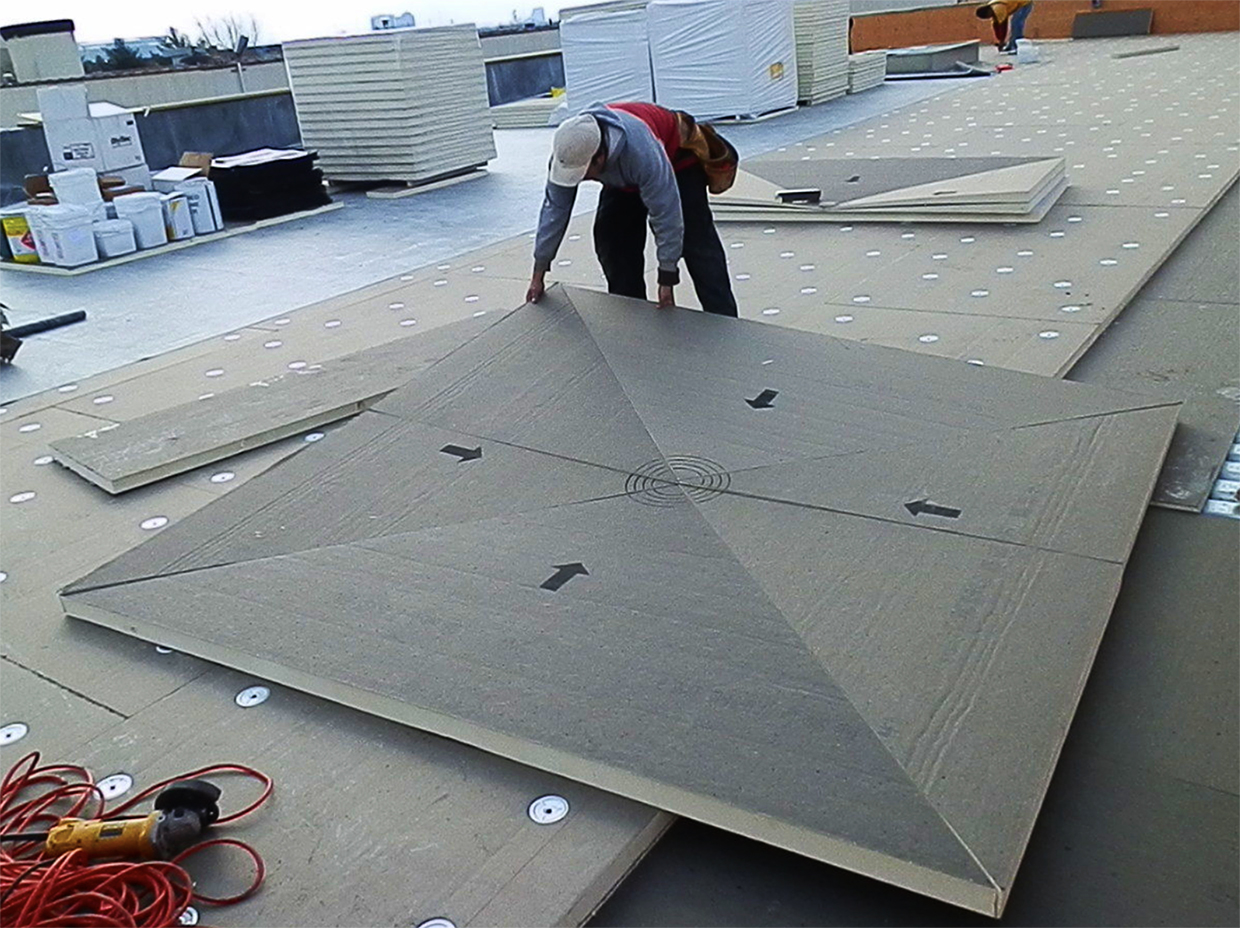 Project details
Tapered Insulation Systems:

C & R Roofing Services installs tapered roof insulation systems. The goal of tapered roof insulation systems is to either drastically reduce or completely eliminate the amount of standing water on the membrane when the existing roof is not sloped enough to do so. Draining water from the roof quickly minimizes the negative effect that standing water has on roof membranes.
The system is an assembly of roof insulation that is sloped to provide primary slope on a roof deck where the existing roof deck does not provide adequate drainage. Slopes typically range from ¼" per foot to ½" per foot. It is utilized on several different roof decks and under most any low slope roofing system. A properly designed tapered roof insulation system provides positive drainage and helps extend the life of the roof membrane.