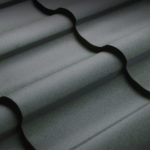 If you own a commercial property, regular roof inspections are essential to heading off problems before they get out of control. When you run into the following problems, it's time to call us.
• Commercial roof leaks
• Warehouse Roof Repairs
• Flat Roof Repairs
• Billowing, tenting or blow-offs
• Poor workmanship or installation
• Lack of proper inspection and maintenance
• Ponding water
• Damage from foot traffic on single-ply roof systems
• Slips, falls, odd odors or fires
• Shrinkage
•Emergency Roof Repair
• Splitting, ridging, blistering and surface erosion
At C & R Roofing Services, we come with the tools, knowledge and expertise to handle these common commercial roofing problems. We repair, maintain and replace all types of commercial roofs.